blog
MASTER BATHROOM LIGHTING DESIGN
"Oh for light!" The correct placement of lighting is very important. Light on her face should be planned to be located on either side of her face and not more than twenty four to thirty inches from each side of her face.
more
BATH DESIGNS FOR MEN & WOMEN
There is a Chinese Proverb the reads, " People in the West are always getting ready to live." That about sums up what happens in the Master Bathroom. Male and females, are getting ready to live when they use the master bathroom.
more
BOOK RELEASE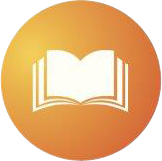 Reserve your copy of Bev Adams' much anticipated book INTERIOR INTUITIONS to be released in January 2018.
Adams explores the energy of design, the foundation of her design theory. Reserve your copy today!
Archives
2017
2014
2013
2012
2011
2010
Get in Touch
1776 So. Jackson Street
Suite 514
Denver, CO 80210
Business: 303-355-2772
Cell: 303-883-5763
Email: bev@interiorintuitions.com