blog
"It is very different to design your own bath," says Certified Master Kitchen and Bath Designer Bev Adams, owner of Denver-based Interior Intuitions. "When I became the client, I had to narrow down my selections and focus on the things I really wanted to have." At the top of her list? More space. Adams sacrificed a third bedroom in her Centennial home to make way for the timeless, elegant en suite bathroom she envisioned after years of navigating a tiny space...
View the Article and Photos Here
more
BOOK RELEASE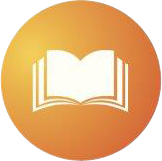 Reserve your copy of Bev Adams' much anticipated book INTERIOR INTUITIONS to be released in January 2018.
Adams explores the energy of design, the foundation of her design theory. Reserve your copy today!
Archives
2017
2014
2013
2012
2011
2010
Get in Touch
1776 So. Jackson Street
Suite 514
Denver, CO 80210
Business: 303-355-2772
Cell: 303-883-5763
Email: bev@interiorintuitions.com