blog
INTUTIVE CABINETRY….'.it knows what you want' was introduced recently at a festive open house. Architect, Designers, Clients, Friends, competitors all enjoyed the wine, great food, and conversation. 120 attended, and if there had been more, the guests would have looked like 'sweaty sardines'.
more
BOOK RELEASE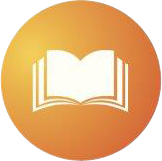 Reserve your copy of Bev Adams' much anticipated book INTERIOR INTUITIONS to be released in January 2018.
Adams explores the energy of design, the foundation of her design theory. Reserve your copy today!
Archives
2017
2014
2013
2012
2011
2010
Get in Touch
1776 So. Jackson Street
Suite 514
Denver, CO 80210
Business: 303-355-2772
Cell: 303-883-5763
Email: bev@interiorintuitions.com