blog
Interior Intuitions in Denver, Colorado specializes in luxury kitchen and bath design. To 'keep the sanity" often the employees seek out other interests. Owner and founder, Bev Adams, CMKBD is a Sweet Adeline, sings lead and will be performing with the Skyline Chorus in Denver, Colorado at the Sweet Adeline International convention from October 30 - November 5th. You can view the webcast www.sweetadelineintl.org. To keep the sanity is also to enjoy life. Kitchen and Bath design ideas can come from the most inspiring of places.
more
BOOK RELEASE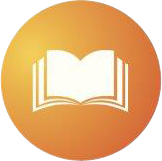 Reserve your copy of Bev Adams' much anticipated book INTERIOR INTUITIONS to be released in January 2018.
Adams explores the energy of design, the foundation of her design theory. Reserve your copy today!
Archives
2017
2014
2013
2012
2011
2010
Get in Touch
1776 So. Jackson Street
Suite 514
Denver, CO 80210
Business: 303-355-2772
Cell: 303-883-5763
Email: bev@interiorintuitions.com