blog
At least once a year Bev Adams, CMKBD CEO & FOUNDER OF INTERIOR INTUITIONS throws a party for interior designers, architects, vendors, friends and former clients. On April 18th, 96 people "footed-it-to-the-doors" of Interior Intuitions to reaquaint their relationships. It is ofter after a project is completed that the vendors who spent several days in the clients home may reconnect with the home owner. The Designer and or Architect who navigated the changes becomes a personality of the past. It is always a reunion to see and re-live the process of changes in the lives orchestrated by these professionals.
more
BOOK RELEASE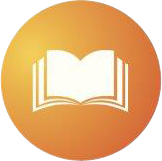 Reserve your copy of Bev Adams' much anticipated book INTERIOR INTUITIONS to be released in January 2018.
Adams explores the energy of design, the foundation of her design theory. Reserve your copy today!
Archives
2017
2014
2013
2012
2011
2010
Get in Touch
1776 So. Jackson Street
Suite 514
Denver, CO 80210
Business: 303-355-2772
Cell: 303-883-5763
Email: bev@interiorintuitions.com