blog
Repeat business is always the best! My client and I have kept in touch over the last 15 years via our newsletter mailings with newsy-bits-and-pieces...and she has since purchased four other houses. The Santa Barbara residence is a challenge, but we will help her totally fix the flow, energy, and beauty of this home. The vistas are wonderful!
more
Chris Awadalla recently took this scouting shot of a project in Observatory Park.
more
BOOK RELEASE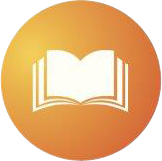 Reserve your copy of Bev Adams' much anticipated book INTERIOR INTUITIONS to be released in January 2018.
Adams explores the energy of design, the foundation of her design theory. Reserve your copy today!
Archives
2017
2014
2013
2012
2011
2010