blog
Beautiful kitchen designed by Bev Adams, CMKBD published by Denver Magazine
This kitchen has a story. It was such a challenge as the client wanted two kitchens in one space. Struggle…..struggle…just could not get it. After a 'sleepless night in Denver,' I woke up at 2:00 am to design this space. It ended up in the shape of a cross. Very significant to the homeowner. The end result and kitchen was stunning.
Read about the entire house in the Denver Magazine article "SPAGHETTI WESTERN, A Historic Colorado Springs Ranch is reimagined as a Tuscan Village.
Click Here for the whole article
BOOK RELEASE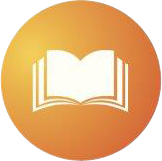 Reserve your copy of Bev Adams' much anticipated book INTERIOR INTUITIONS to be released in January 2018.
Adams explores the energy of design, the foundation of her design theory. Reserve your copy today!
Archives
2017
2014
2013
2012
2011
2010