blog
Chris Awadalla featured in April 2014 issue of Colorado Homes and Lifestyles
A bathroom designed by Chris Awadalla is featured in the April 2014 issue of Colorado Homes and LIfestyles. This bathroom, which features a luxury steam shower, an exposed brick wall, and custom concrete countertops is truly unique. The home is located in Cheesman Park.
Click the link to read the article.
http://coloradohomesmag.com/article/spa-day-four-fabulous-baths
BOOK RELEASE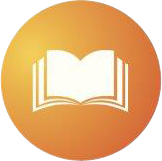 Reserve your copy of Bev Adams' much anticipated book INTERIOR INTUITIONS to be released in January 2018.
Adams explores the energy of design, the foundation of her design theory. Reserve your copy today!
Archives
2017
2014
2013
2012
2011
2010