blog
Custom Wine Enclosure by Chris Awadalla, AKBD
Designed by Chris Awadalla, AKBD, this custom wine enclosure has a 350 bottle capacity. LED lighting strategically placed at the bottom of the enclosure shines upwards and provides a very unique effect in the evenings. The eave of the apartment above this unit provides shade year round to the LOW E windows directly behind the wine enclosure. However, auto-blinds were also installed to shield bottles from any direct sunlight. On a clear day you can see for miles through the clear glass arrangement, creating a truly unique viewpoint on how to store wine.
BOOK RELEASE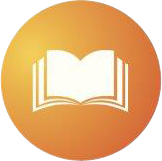 Reserve your copy of Bev Adams' much anticipated book INTERIOR INTUITIONS to be released in January 2018.
Adams explores the energy of design, the foundation of her design theory. Reserve your copy today!
Archives
2017
2014
2013
2012
2011
2010