blog
Interior Intuitions Chosen for Multiple New Distinguished Projects
We're proud to announce the addition of two large projects in the upcoming months. A new 7,000SF home being constructed in Avon for an international client will receive the grand treatment in the kitchen and bathrooms. Chris Awadalla has been retained to design the kitchen and all bathrooms in this gorgeous home that will be completed in 2012. Construction is already underway in the mountains, and designs are being tweaked and perfected over the next few weeks for what surely will be a phenomenal home. Intuitive Cabinetry is being specified in a dark java stain in the kitchen along with a completely unique range hood and various interesting materials such as stone & glass...Concrete countertops and custom vanities in the master bath. We will post pictures and updates in the next few months when the finishing touches are placed on this amazing home.
Bev and Chris have also been tapped to design the kitchens and baths at the forthcoming "Flats" in Cherry Creek North. This multi-unit luxury loft project will contain six finely appointed units in a prime real estate location right in the heart of Cherry Creek just blocks from our studio. Construction is slated to begin in November. Both Chris and Bev have been hard at work tweaking and perfecting designs for all six units. Again, pics and updates will be added once they are available.
Finally, a new home being built by one of the area's top builders is under way in Observatory Park. Chris is nearing completion of final designs on all cabinetry for the new home. The home was designed by the build/design firm to be a throwback to classic New England style architecture and Chris has been given the task of appointing interior cabinetry that will maintain the vision instilled by the client. Installation is scheduled for February of 2012.
BOOK RELEASE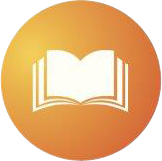 Reserve your copy of Bev Adams' much anticipated book INTERIOR INTUITIONS to be released in January 2018.
Adams explores the energy of design, the foundation of her design theory. Reserve your copy today!
Archives
2017
2014
2013
2012
2011
2010