blog
Italian-made "BERLONI" becomes Interior Intuitions European cabinet offering
Interior Intuitions has now been appointed as a cabinet dealer for Italian-made BERLONI cabinets, conveying sleek, contemporary, innovative, creative and functional designs. Our staff at Interior Intuitions will provide our customer base with affordable kitchens in this now 'sought-after' styling provided by the Italians who have passion behind their products and innovation. www.berloniamerica.com will provide our readers with more insite on this exciting new offering.
BOOK RELEASE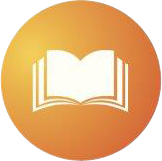 Reserve your copy of Bev Adams' much anticipated book INTERIOR INTUITIONS to be released in January 2018.
Adams explores the energy of design, the foundation of her design theory. Reserve your copy today!
Archives
2017
2014
2013
2012
2011
2010