blog
Kitchen & Bath Business News features "Interior Intuitions Showroom"
Kitchen and Bath Business news featured our showroom in and article called "showing off.'
"Client-Centered Chic Designer Bev Adams, CMKBD, bristles at the notion that a showroom could possibly satisfy the desires of every client walking through the door. Adams, principal and lead designer of Denver, CO-based Interior Intuitions says, "Showroom design should not simply be about vendor-blending. Good design is about behavior-blending.
"A lot of young designers seek to latch on to vendors and product lines and shove particular products down the clients' throats. Clients don't want that," she stresses. "They want to be able to dictate what they really want. The showroom should encourage that type of collaborative process." The purpose of vignettes and showroom displays, according to Adams, is merely to present a picture of what a design may do for a client, not offers an exact blueprint of a project. She continues: "There should be a display that really showcases the talent and creativity of the firm." Illustrating ease of use is key, Adams adds.
"Provide the elements, whether through photos, vignettes, cabinetry, etc. that will show clients the operation of the products they are considering – or don't know about – and their ease of use." Interior Intuitions is in the planning stages of its next major remodel, according to Adams. The focus for the new showroom is to display Adams' signature cabinetry line, Intuitive Cabinetry.
Adams believes firms do themselves a disservice if they do not consider a branding strategy such as creating a signature product for their showroom. "There's credibility in it. Clients feel like they have an immediate point person. If the vendor is me, they known how to reach me, they know I will take care of them." Ultimately, she says, "the showroom should convince your clients of the versatility of your designs and their value and ease of use."
To view the entire link click here
BOOK RELEASE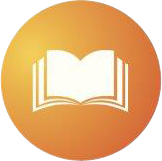 Reserve your copy of Bev Adams' much anticipated book INTERIOR INTUITIONS to be released in January 2018.
Adams explores the energy of design, the foundation of her design theory. Reserve your copy today!
Archives
2017
2014
2013
2012
2011
2010