blog
SubZero Wolf Incorporated In Interior Intutions Display
We are nearly finished remodeling the showroom. We have changed the front windows, pulled down walls, re-tiled the entrance and nearly completed the cherry transitional-styled display. It is beautiful. Interior Intuitions is officially a Subzero Wolf Dealer as demonstrated by the beautiful product adorning the new display. The countertop is a 2 1/4″ Zodiac mitered edge that continues the cantilevered element seen in the fly-over shelves.
BOOK RELEASE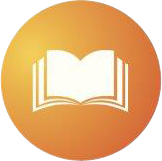 Reserve your copy of Bev Adams' much anticipated book INTERIOR INTUITIONS to be released in January 2018.
Adams explores the energy of design, the foundation of her design theory. Reserve your copy today!
Archives
2017
2014
2013
2012
2011
2010