blog
Wooden Countertops Add a Unique Look to Any Space
Wooden countertops can make a statement in any space. This particular top, manufactured by Grothouse Lumber, was installed yesterday. It is 2-1/2" thick and is built out of American Walnut and Maple. The owners of this new kitchen wanted to have a "statement piece", and this certainly fits the bill. Sitting atop an island supported by 4 wooden posts, this particular top weighs in at almost 225lbs. The island itself is completely mobile. It has the ability to serve as the main prep area for dinners, or if a large group is present, it can be rolled into the foyer and used as a buffet or serving area. There is ample storage beneath the top. The homeowners have decided this will be where they store their small appliances that are used in day to day preps.
A wooden top can be built to any thickness and almost any shape so there are really no design limitations on what you can do with them. With literally hundreds of wood species to choose from, there is a color or a grain patter to match any design taste. There are several decorative edges for a more formal look, or you can simply take the sharpness off the corners and leave them square, as we have done with this butcher block.
If you are interested in exploring your options for a new wooden top, please give us a call!
BOOK RELEASE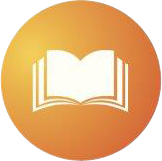 Reserve your copy of Bev Adams' much anticipated book INTERIOR INTUITIONS to be released in January 2018.
Adams explores the energy of design, the foundation of her design theory. Reserve your copy today!
Archives
2017
2014
2013
2012
2011
2010